It's Monday, What Are You Reading? is hosted by Kathryn at The Book Date, and adapted by Kellee at Unleashing Readers and Jen at Teach Mentor Texts with a children's/YA focus. The Sunday Post is hosted by The Caffeinated Book Reviewer. These weekly roundups are a great way to discover new blogs and bloggers, share titles, and add to your ever-growing to-read list.
Fall is here with a vengeance! Shorts and flip flops have already been traded for jeans and boots, and I for one couldn't be happier. I am a pasty northern flower who wilts in the heat and turns fire engine red at the first sign of sunshine, so I am definitely more comfortable in autumn/winter!
This week I shared my love of Japanese animation (anime) with a Top Ten Tuesday list dedicated to ten of my all-time favourite programs, many of which are available onNetflix!
For Nonfiction Wednesday I featured a fascinating title celebrating female fashion trailblazers who changed the world by changing their clothes. Fashion Rebels is a perfect nonfiction choice for any budding fashionista, but it could really appeal to just about any tween/teen history buff – I'm the least stylish person imaginable, but even I was drawn in by these stories of pioneering women who used fashion as a means of expressing themselves, fighting societal conventions and turning assumptions on their heads.
On Thursday I took a walk down memory lane and shared an old university essay dedicated to one of my favourite children's books of all time, the Canadian classic The Paper Bag Princess. If you haven't read this one yet, hop to your nearest library on the double – it's the original girl power picture book, and it's pretty darn fantastic.
Friday was my first foray into Poetry Friday! As a student I was convinced that poetry was TERRIBLE, and I HATED it. My academic interactions with poetry consisted primarily of "interpreting" poems by long-dead Englishmen, which inevitably meant memorizing the correct interpretations and repeating them on demand. Perhaps not unsurprisingly, I swore to the moon and stars that I would never set eyes on another poem for the rest of my days. This, of course, was a terrible shame, and as a librarian and book lover I'm hoping to do my part to help connect young readers with poetry that speaks to them, and to help future generations avoid my unpleasant experience. How better to kickstart this project than with a collection of poems about dinosaurs?
Saturday saw the continuing of my B.C.-themed Reading Staycation project with Spark, a sweet little story about a young dragon who just can't seem to control his flame! Author Kallie George is a successful author, editor, instructor and speaker who is based in Vancouver.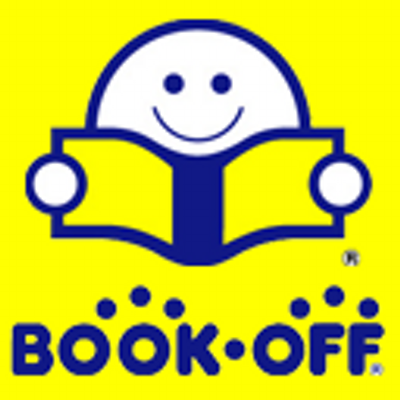 Finally, I capped off the week with an ode to one of my favourite book stores – the wonderful Japanese second-hand book store chain Book Off, which sadly doesn't have a location in my home city. Though considering the stack of books my partner brought back from a recent trip to New York, our wallets might benefit from the distance between ourselves and the nearest Book Off!
Over on The Book Wars we celebrated the launch of our brand-new website, and we couldn't be more excited!!
September is "space month" over on The Book Wars, so I let my feminist/geek flags fly and shared two great nonfiction titles all about female astronauts! Women In Space: 23 Stories of First Flights, Scientific Missions, and Gravity-Breaking Adventures features the incredible stories of 23 pioneering women from a variety of different countries, cultures, backgrounds and decades who  triumphed over prejudice to pave the way for future generations.
One of these women in particular is the focus of the second space-themed book I shared this past week. Mae Jemison was the first African-American woman in space, which is an incredible accomplishment in itself, but she's also a successful physician, entrepreneur, Star Trek fan and all-around awesome roll model. This engaging early reader introduces children to this inspiring, trail-blazing woman, a true embodiment of girl power.
It's been a great week so far – bring on the sweaters and the pumpkin spice lattes! 🙂