An intrepid brother and sister duo explores a dark, dark cave filled with strange and wondrous sights and sounds in this beautifully poetic celebration of the power of a child's imagination.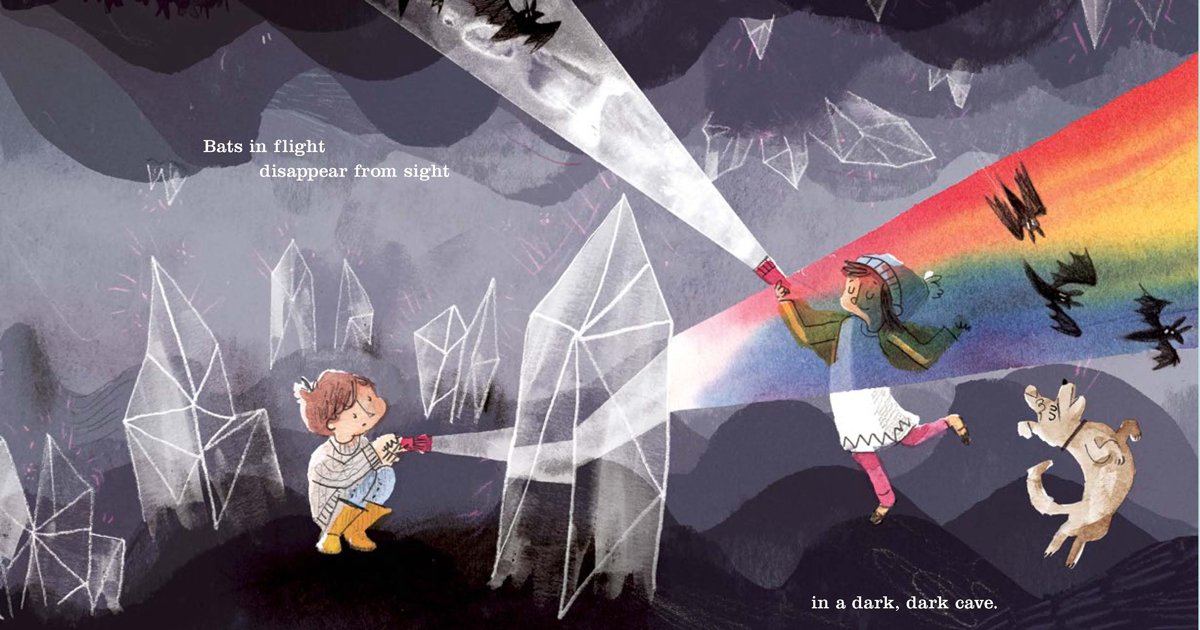 Hoffman's spare, rhyming text draws readers deeper and deeper into the story, using the repetitive phrase "a dark, dark cave" to encourage young readers to read along and participate.
The pale moon glows

as a cold wind blows

through a dark, dark cave.

Bats in flight

disappear from sight

in a dark, dark cave.
As the children progress through the cave, their surroundings seem to grow darker, and smaller, and spookier….until a surprise visit from dad reveals that the cave is actually constructed from chairs and blankets strewn around the living room, and has been brought to life through the imagination of our young explorers!
This fun, creative story will hopefully inspire young readers to create their own magical worlds to explore together, and is a wonderful celebration of unplugged, independent, child-led play.