It's almost Halloween, you guys!!!
Here are some interesting things I found this week, in no particular order. Let us begin!
In honour of National Cat Day, I bring you: Cute Cat Gifs.
10 scary kids books to put a chill down any adult's spine….
I thought I'd read all of Agatha Christie's Poirot novels, and then I came across this one on the shelves, making me a very happy camper indeed.
Literary classics by text message….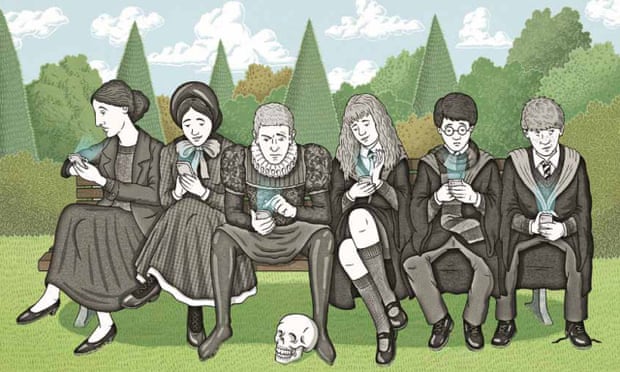 "In practice, the attempt to alter school curricula in response to individual objections means privileging the moral or religious beliefs of some families over others. It is precisely this form of viewpoint discrimination by government officials that our constitutional system is designed to prevent." Yet another book pulled from an American high school because of parent complaints….* sigh *……
Show your Canadian pride this Halloween with costumes inspired by Canadian literature!
Speaking of Canada, how many of these 100 Canadian YA novels have you read?
Love it or hate it, it's one of the surest signs of Halloween – A spirited defense of candy corn!
OK, that's it for this week, have a happy and safe Halloween!!